Manasota Beach 1 Mile
is located at the west end of Manasota Beach Road, between the Gulf and the Intracoastal Waterway. This is an ideal site to spend leisure time whether swimming, boating, fishing, walking or shelling.
 Lifeguards are on duty year round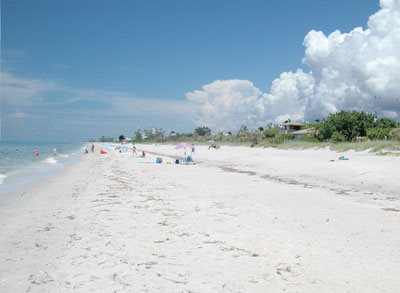 Blind Pass Beach 2 Miles
Offers Gulf-to-bay access, almost 3,000 feet of beach frontage, and across the road on the bay side, a beautiful trail through the mangrove forest, and a fishing dock.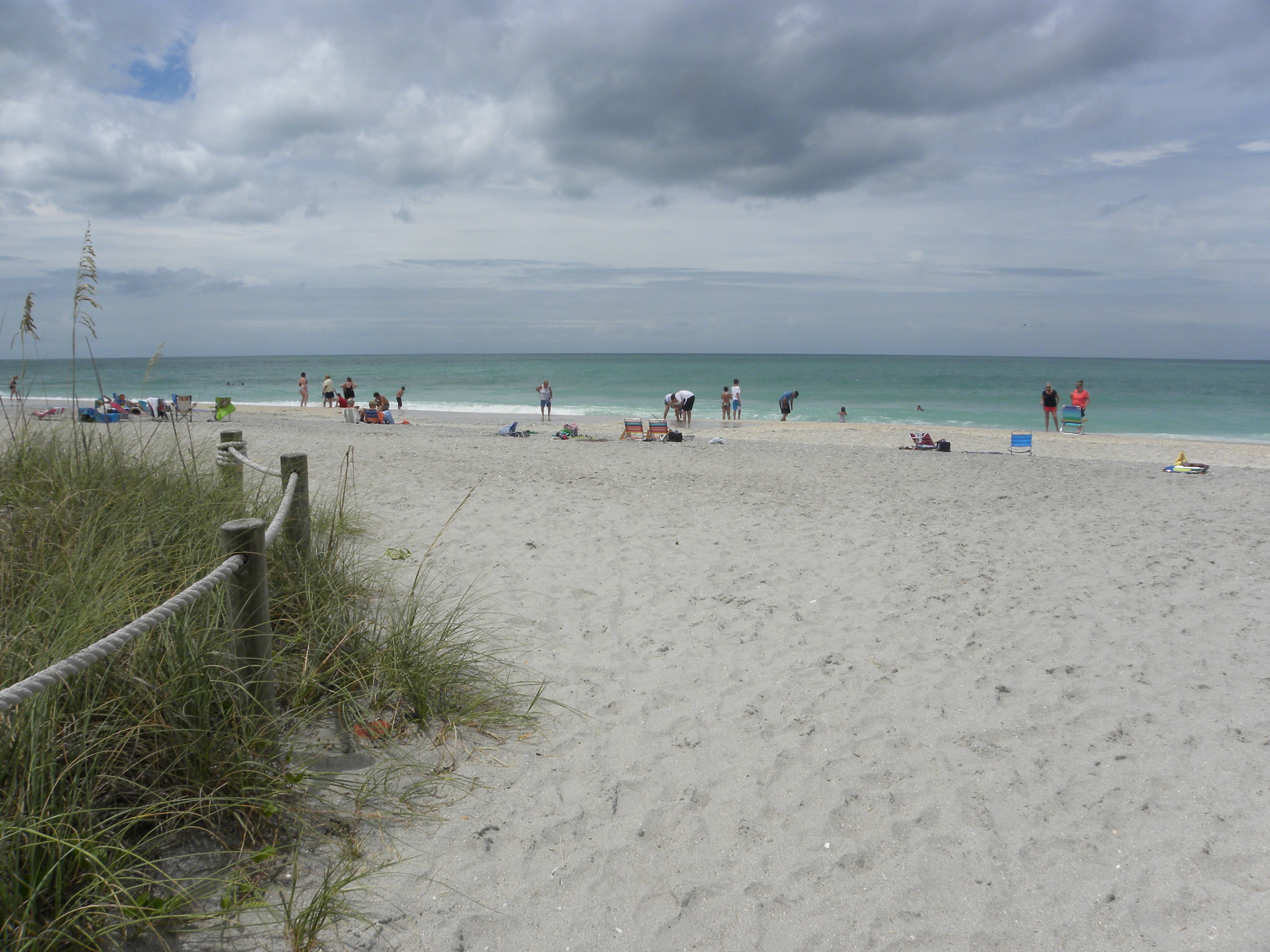 Englewood Beach 2 Miles
Lifeguards are on duty year round
Englewood is so lovely that two counties – Charlotte and Sarasota along Florida's Gulf Coast – insist on sharing in its beauty. Englewood's uncrowded beach is pure and wide and has excellent facilities. Just south, you'll find Blind Pass Park, a fantastic place for shelling and finding sharks' teeth. Plenty of golf is available in and around Englewood, and the birding is great. You can try parasailing or rent a jet ski. Fishing in Englewood is also outstanding and several companies will take you out on their boats. Absolutely embark on an eco-tour of Lemon Bay. You'll almost certainly see dolphins, manatees, and all kinds of shorebirds and wildlife.
Stump Pass Beach 2 Miles
At the southwest corner of Charlotte County, there is a mile of beach where seashells and shark teeth wash up, and anglers fish the surf for prize catches. Visitors can enjoy an excellent view of the Gulf of Mexico, as well as a stretch of undeveloped Florida coastline. Visitors come to this secluded beach to enjoy the year-round swimming and sunbathing; shelling is best during the winter months. A hiking trail passes through five distinct natural communities that provide homes for many species of wildlife; covered picnic tables are located along the trail. Visitors can launch a kayak and paddle around the two islands just east of the park's land base. While at the park, visitors might see West Indian manatees, gopher tortoises, snowy egrets, least terns, and magnificent frigate birds. Ranger-led nature hikes are available in the winter.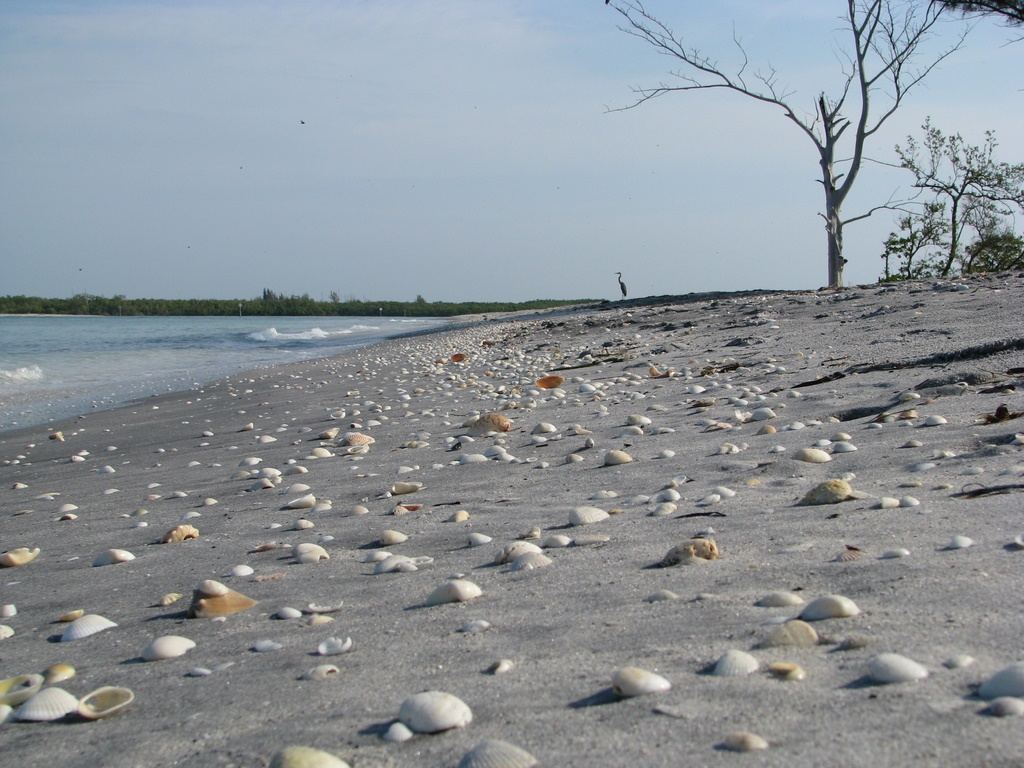 Venice Beach 8 Miles
Lifeguards are on duty year round
The shark tooth capital of the world, Venice, Florida, is known for its spectacular shoreline. Stroll down Venice Avenue with its pink, Italian Renaissance buildings, Mediterranean-style shops and "umbrella-topped" Canary Island date palms.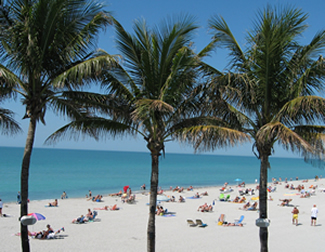 Nokomis Beach 11 Miles
Nokomis Beach is located on Casey Key directly west of the Albee Road Bridge.
The park includes 22 acres with 1,700 feet on the Gulf and 3,200 feet on the Intracoastal.

Siesta Key Beach 23 Miles
Lifeguards are on duty year round
A short drive from downtown Sarasota, Siesta Key sits adjacent to the glittering Gulf of Mexico and its Siesta Public Beach has been named one of the nation's best. This quaint yet quirky eight-mile-long island offers one-of-a-kind shopping, resorts, dining and nightlife. Known for its brilliant quartz sand, turquoise waters and many beachside amenities, Siesta Key is a must-visit island paradise. Siesta Key offers something for everyone. Siesta Key is a romantic getaway for lovers, a family vacation destination and a playground for active sports enthusiast.